What Clients Say About Alyssa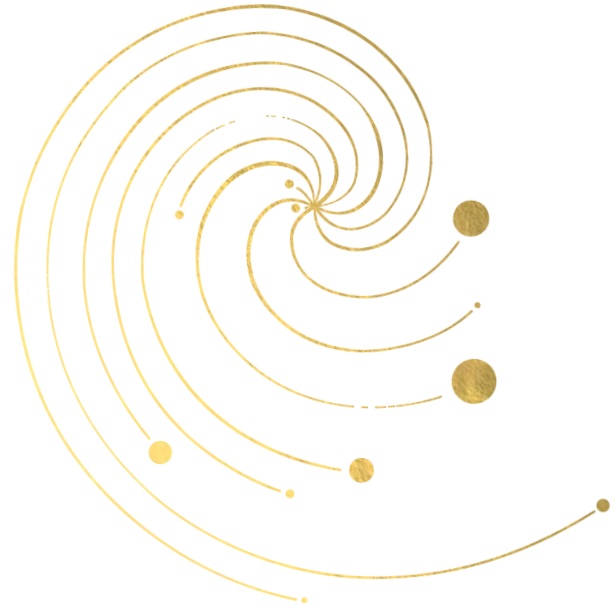 Failure or success seem to have been allotted to men by their stars. But they retain the power of wriggling, of fighting with their star or against it.
"I am an Alyssa Landers Astrology Reading junky!! I had my first Natal Chart Reading with Alyssa in 2015. In one session, she was able to accurately sum up what took 20 years of therapy to understand about myself!
I was astonished at the accuracy of details in her reading. She picked up aspects of my personality that I always knew about myself but could never put into words.
Dumbfounded by the accuracy and details of my Natal Chart Reading, I quickly asked her to do a Predictive Analysis of my chart. It has been 4 years and 2 predictive readings later, and the accuracy with which her predictions have panned out in my life is nothing short of astonishing.
These readings have changed my perspective of the world and have really brought me peace and acceptance of my life's events.
I will always return to Alyssa's expert work to help guide and open my eyes to situations in my life as well as to life in general. I highly recommend her readings. Even or especially if you're skeptical, your mind will be changed!"
"I admit I was a total skeptic before I had my astrological reading with Alyssa; but she won me over. I cannot deny how true her descriptions of my character were. I was shocked. Her understanding of the formative forces at work in my life were uncanny. In her hands, an astrological approach to understanding your past-present-future life is a wonderfully helpful tool. It is a gift to yourself."
"Alyssa frames chart reading in a way that even skeptics would find useful if they're seeking self-improvement or curious about this ancient scholarly tradition. She has an encyclopedic knowledge of astrology and a unique way of modernizing its concepts. To her, your birth chart isn't destiny. It's a framework. Alyssa comes well-prepared and eager to draw out new perspectives and do additional research during the session. Her interests in clinical psychology and astrology provide keen observations. Six months later, I still think often about what we discussed."
"When I first met Alyssa, our energies immediately clicked and she made me feel extremely comfortable, open, and at-home. It was one of my first astrology readings I had ever received, so I was unsure what to expect; yet, I was more than satisfied with the outcome. I find the best thing about getting a reading from Alyssa is her ability to infuse astrology with her experiences and extensive training, which makes for a very practical, connected reading. I found the information she gave me was very accurate and on-point; it all made perfect sense. The advice she gave me led me to take informed actions in my life, which have supported me in defining my path as an artist, healer, teacher, and owner of my own business."
"Prior to my chart reading I had a healthy skepticism towards astrology. Those doubts were cast aside within the first minutes of my reading, as Alyssa revealed aspects of my psyche that I had only ever discussed with a few confidants. I'm not talking about the hokey, "You will have three children and live until you are 87," type of discoveries. Rather, these were nuanced observations about personal challenges and successes. The most important part of the reading came after the chart analysis, when Alyssa listened carefully to my aspirations and discussed concrete actions I could take to move in the right direction. Chart readings with Alyssa are a great way to gain perspective, and I'd highly recommend it to anyone who's open to turning the magnifying glass on themselves."
"With no prior experience, I did not know what to expect from my first reading. Within five minutes, I was mesmerized. Alyssa's calm, thoughtful, caring approach and deep insights drew me in immediately. She put me completely at ease and it was a true learning experience. Her understandings and revelations about my past experiences and personal characteristics were stunningly accurate. It was as though she had known me for my entire life. Her conversational gifts truly encourage self-examination and self-analysis. The session gave me much food for reflection and opened up new ways of looking at the past and future. Alyssa patiently answered all my questions and explained how a natal chart is built and interpreted. The reading experience proved to be much more than I ever thought it could be. I am so glad I did it."
"Of the astrologers I've encountered, Alyssa is a rarity. She is well-seasoned and fluent in her craft, sure, but that's not impossible to find. Alyssa's chart interpretations are not mystical. They're practical. I gained many solution-based ideas and strategies from Alyssa's power to navigate my chart with a grounded lens of psychological depth. About a year after my natal chart reading, I returned to Alyssa for an update on how new planetary alignments will affect me in the coming year.
Following both readings, I heeded the suggestions that Alyssa offered during our collaborative discussion. Nearly all of her tips have proven effective. Alyssa's knack for down-to-earth and highly attuned communication boosted her ability to access the dynamics behind my habits, dispositions, and untapped potentials. She roped me into a roomy sense of self-understanding by speaking in a way that was disarming, precise, and at times perfectly whimsical.
I would describe this service as a client-focused discussion that prizes clarity, flexibility, and fascination."
"A chart reading from Alyssa offers the perfect blend between subjective analysis and self-exploration. I've always had an interest in astrology but was never quite sure how to take the information I read about my sign and apply it to my own life. Alyssa is incredibly thorough and knowledgeable—analyzing all of the aspects of your chart and carefully explaining what they mean and how they relate to both your larger story and day-to-day reality. Her background in counseling is a huge bonus here, grounding her astrological perspective in a sensitive, motivating practice. I found the initial reading to be highly illuminating and our later check-in for my year ahead to be very helpful."
"Alyssa is a curious, experimental and sensitive interpreter of the stars. I had no qualms about having her read my chart because I trust her commitment to her craft, as well as her deep intelligence and desire to solve complex human puzzles. Alyssa never stops exploring, even in the reading itself when she continued to probe for answers and draw out insights. I will consult with Alyssa in the future formally and informally because I trust her instincts and her understanding of who I am. I am so thankful that she helped me connect with the metaphysical, even mystical, dimension of life, which I find difficult to access consistently. I recommend her wholeheartedly!"
"This was my first (and so far only) star chart reading and Alyssa made the concepts approachable to me as a novice without sparing any details. I left our conversation feeling supported inspired to make changes and think more critically about my actions. Alyssa was able to make me feel comfortable enough to deeply question my feelings and motivations without invoking shame or judgment. It felt like an intimate conversation that I would usually only share with my closest friends (if anyone), yet also like the most natural interaction in the world. Alyssa wants to help us discover ourselves and she gives the support and information necessary to do so."